History
Initiated in Nepal by the compassion of a woman, Lakhputi Sherpa
Founded in 1998 by Lakhphuti Sherpa, a devoted woman, Ashah Orphanage takes in orphaned or disadvantaged children, offering them the right to a childhood, education and love.
Set up as a foundation under Swiss law by Brigitte and Patrick Susse, Ashah Orphanage has made a long-term commitment to the authorities in Kathmandu, Nepal. After all, you don't abandon a child twice in your life.
A small number of boys and girls benefit from a warm family environment, quality education and bilingual Nepalese-English teaching. These children are orphans, repudiated or abandoned, sometimes simply because their parents are too poor. Our youngest resident, Drolma-Dekyi, was born in 2005 and was taken in on her second day of life. We are committed to supporting them until they complete their studies and enter the world of work.
We are convinced of the importance of providing these children with the solid foundations they need to succeed in life.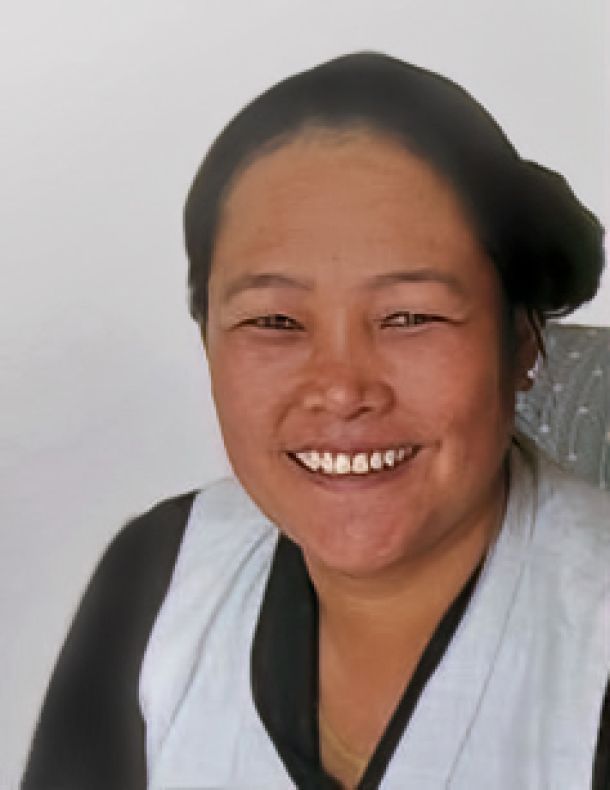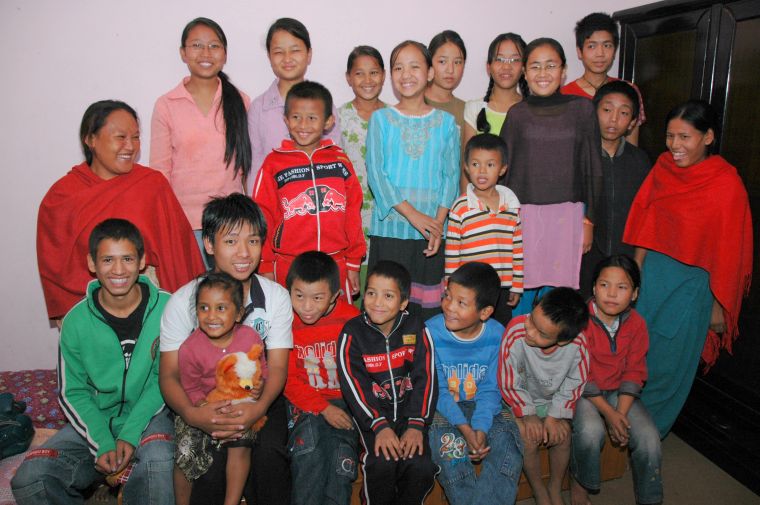 Since 1998,
Ashah Orphanage has supported some thirty underprivileged children and orphans.
The orphanage
The orphanage occupies a rented house which is managed by a nanny who is responsible for the day-to-day running of the orphanage and for creating an environment conducive to the children's harmonious development. She prepares meals, looks after the house, does the washing and provides medical care if necessary. She is also responsible for the children's education, helping them with their homework. The children, in turn, are expected to help with the homework as soon as their schoolwork permits. They are enrolled in a private Nepalese-English bilingual school, an exceptional asset if we want to ensure their future in this tourist destination.
The girls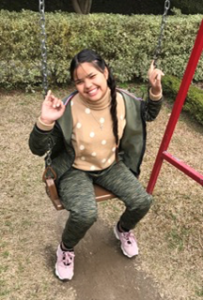 Sajina
Sajina, a glimmer of hope despite her ordeal. Her mother, who has cancer, cannot afford to send her to school. Sajina came to us in 2019, seeking refuge and an educational opportunity.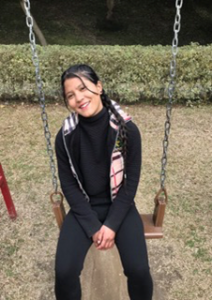 Rupa
Rupa and her sister Sabita, united in adversity. Their father died in 2008 and their mother has been missing since 2014. Aware of their precarious situation, we took them in because their family is extremely poor and cannot afford to send them to school or feed them.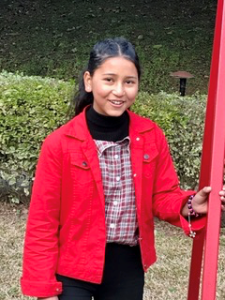 Sabita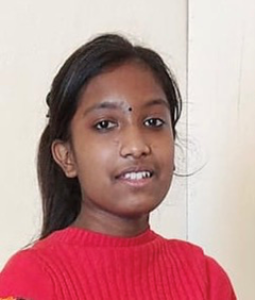 Drolma Dekyi
Drolma Dekyi arrived in 2005 at the age of two days. On 25 December 2005, at 4.30am, we received a telephone call from Lakhputi telling us that Drolma Dekyi had arrived with us. Her mother had been forced by her family to abandon Drolma Dekyi, who was the fruit of a union with an untouchable. For the family, there were only two options: to get rid of the child or have someone else take care of her upbringing.
The boys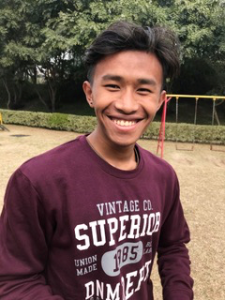 Bikash Majhi
Bikash Majhi, a true example of resilience. He lost his father, mother and stepfather in early 2011. Faced with this tragedy, his grandparents had no means of supporting him. He is an exceptional painter who is about to start a tattoo school.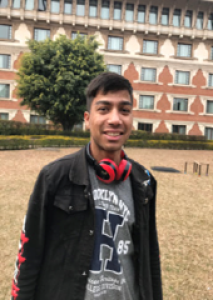 Prem
Prem, a courageous and vulnerable child, arrived in 2008. After the death of his mother, and with his father seriously ill and with no income, the Children and Social Welfare of Nepal contacted us to ask if we would be willing to look after Prem.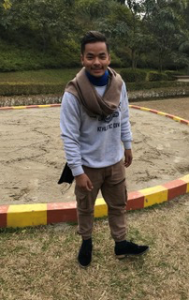 Bikash Gurung
Bikash Gurung, a child who came to us in 2009, was recommended by the Ministry of Children and Social Welfare of Nepal because of his family's extremely precarious situation. His father has left and his mother, who is seriously ill, is unable to provide for the whole family. We agreed to take him in and offer him appropriate support and care.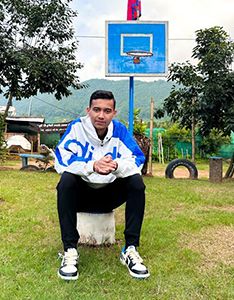 Sanjog
Sanjog lives with his mother, whose income is very limited. He benefited from our support for his studies after the earthquakes, because the hotelier who sponsored him lost everything. We paid his school fees and he has started training in hotel management, tourism and management. We are proud to be supporting him on his educational and professional journey.
WHAT HAVE THEY BECOME?
From childhood to success, a dazzling evolution:
Each of their journeys is a source of pride for us. Every smile they have found, every tear they have dried, every dream they have realised is a victory that warms our hearts. We have witnessed their commitment and strength in the face of life's trials. We continue to work with dedication to give these promising children a better future.
Thanks to your support and their determination, here are some of the inspiring achievements of our former protégés who have become accomplished adults.
Kemi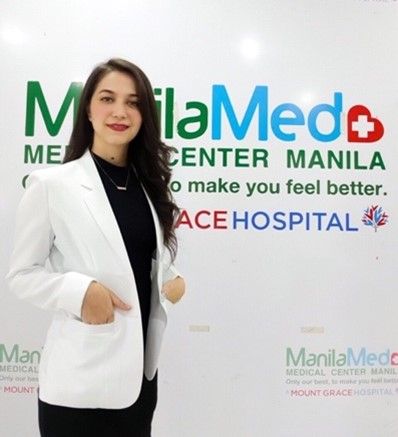 KEMI, our GP, is a true example of perseverance and determination. Born into a very poor family, she lost her father when she was 10 years old due to lack of money to look after him. From that day on, her dream of becoming a doctor never left her. With the help of a few friends, we sponsored her schooling, until she asked us to help her realise her dream of becoming a doctor. This is how the foundation financed her 7 years of studies at a prestigious university in Manila. In 2018, Kemi brilliantly obtained her GP diploma, coming 8th out of 63 candidates, without ever failing an exam. Since then, she has worked with passion and dedication in a Kathmandu hospital to provide quality care to those who need it most. Kemi has no intention of stopping there, and has big plans for the future. She wants to continue her studies to become a cardiac surgeon, so that she can offer specialist care to patients suffering from heart disease. Her ambition and commitment to the health of others is an inspiration to us all.
YANGJEE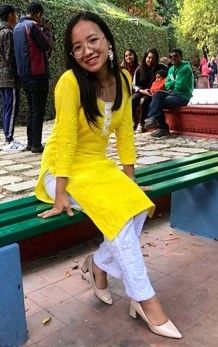 YANGJEE, a young girl with a difficult destiny. She lost her father and her mother faced great poverty. The meagre wages she earned in a carpet factory meant she couldn't afford to send her daughter to school. It was in June 2006 that Yangjee came to us, looking for support and an opportunity for a better future.
In 2019, Yangjee realised her dream of becoming an emergency and intensive care nurse after 4 years of study. Her current work in a semi-government hospital in Kathmandu is very important, as she provides vital care to patients in emergency situations. Her dedication and commitment to her profession are admirable, and she plays a crucial role in her community's healthcare system. We wish her every success in her career and are proud of her for overcoming the obstacles to achieve her goals.
TSEPHEL CHODRON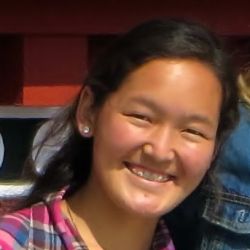 We met TSEPHEL CHODRON when she was 10 years old. She was living with her uncle, who managed to finance her schooling up to the baccalaureate, but he couldn't afford university studies. So we took over and Tsephel Chodron brilliantly passed her Bachelor's degree in business and administration in 2020.
LAKHPHA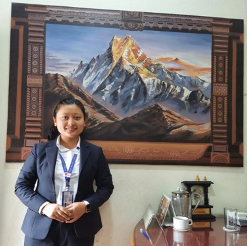 LAKHPHA, Mingmar's sister. We sponsored her 4 years of university studies to become a mountain guide and mountaineer. It's a very comprehensive course that also covers wildlife and ecology. Lakhpha has also held the position of President of the Rotaract Mountaineering Club in Kathmandu, which is the first mountaineering club in the world.
She will now be starting a master's degree in tourism and tourism management.
Dasangmu and Nyingputi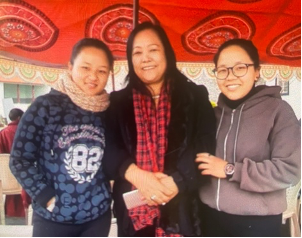 Dasangmu and Nyingputi, we took them both in when their father died, leaving their mother in dire financial straits. After completing their A-levels, they trained as businesswomen and now run a small restaurant with their mother around the Bodnath Stupa.
MINGMAR
MINGMAR, her mother, faced enormous financial difficulties when her husband abandoned her with their children. Mingmar came to us in 2002 and since then her career has been exemplary. In 2016, after 4 years of study, she brilliantly passed her bachelor's degree in hotel management, tourism and management. Brigitte and Patrick Susse found her a 6-month work placement at the Constance Lémuria hotel in the Seychelles, but Mingmar's abilities so exceeded the manager's expectations that he immediately hired her on a permanent contract! And so it was that she spent 5 years at the Constance Lemuria hotel, even receiving a letter from the Seychelles Tourist Office expressing its gratitude for her work. Indeed, she has often received excellent comments from hotel guests, even winning her an award. Mingmar met her husband who worked in the same hotel as a sushi chef. Mingmar has just started, at her own expense, a master's degree in hotel management in London with her husband.
SUMAN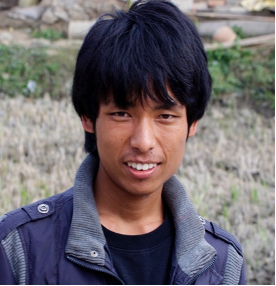 SUMAN's childhood was marked by the loss of his father when he was a baby. At the age of 5, he was taken from his village by a "nice" woman who exploited him in a restaurant in Kathmandu. When he was 10, the police asked Lakhputi Sherpa if we would take him in. Despite his illiteracy, Suman persevered and obtained a degree in electrical engineering. Today, he is responsible for the electrical part of a large dairy near Kathmandu. His story is a poignant testament to his determination.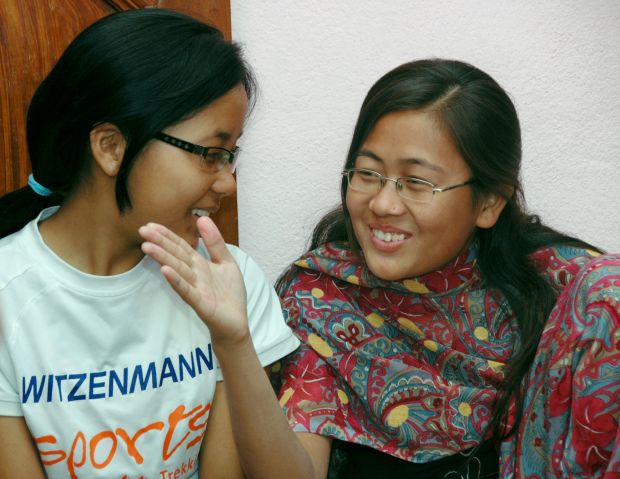 Make a donation
MAKING A DIFFERENCE TO A CHILD'S LIFE
Every donation counts: 100% of your support goes directly to the Foundation.
Brigitte and Patrick Susse fully cover all the Foundation's annual administrative costs, as well as travel and accommodation expenses when they go on site.
Your generosity has a direct and tangible impact on those who need it most.
Our bank details:
Ashah Orphanage Foundation
209, Route de Bossières
CH-1095 Lutry
Banque Cantonale Vaudoise - CH-1110 Morges
Account no: K5210.35.34
IBAN : CH46 0076 7000 K521 0353 4
Clearing: 767 - BIC: BCVLCH2LXXX
Bulletin QR - Download here :
Ashah Orphanage Foundation
209, Route de Bossières
CH-1095 Lutry
UBS SA - CH-1260 Nyon
Account no: 228-570131.01F
IBAN : CH34 0022 8228 5701 3101 F
Clearing : 0228 BIC :UBSWCHZH80A
The Ashah Orphanage Foundation is classified as being in the public interest and is therefore eligible for tax deduction.
Committees and Auditors
COMMITTEES
Koteshwor, Kathmandu - Nepal
Lakhputi Sherpa, Founder and Director
Kundan Moktan, Treasurer
Raj Kumar Lama, Accountant
Lausanne - Switzerland
Patrick Susse, Founding member and Chairman
Brigitte Susse, Founding member and Secretary
Véronique Testard, Member
Inès Feldmann, Member
Philippe Eberhard, Member
Gilbert Rochat, Member
Paul Perlini, Member
Javier Lopez, Member
Christophe Andreae, Member
AUDITORS
Blonay - Switzerland
GF Audit SA
our
Newsletters
Sponsors
Swiss Thermic